Layer up this Autumn
With daylight savings upon us on Sunday 3rd April, we turn back the clock an hour and get an extra hour of sleep. It is a reminder that it is the time of year we transition into cooler starts and crispier evenings after a long hot summer. The key is having those easy layers and extra additions to get more mileage from your summer wardrobe.
The Denim Jacket
Every capsule wardrobe needs a denim jacket, right? Look for a denim wash that is a contrast to the denim you are wearing on the bottom half and remember you don't have to wear it a traditional way. Wear your denim jacket on your shoulders like a cape for a stylish edge and flip back the cuffs and ruche the sleeves to give you more shape into the waist.
Postie Classic Denim Jacket $39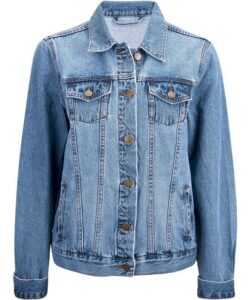 The Mule
The slip-on mule is the perfect transitional shoe as it has the ease of a summer sandal with the polish of a closed toe brogue.
Look for patterns such a snakeskin or hair and bold metal detailing.
Novo Snakeskin Carletta Mule $69.90
The Easy Layer
A quick throw on wrap is a stylish way to add a little extra to our outfit without the bulky layers, elevating a simple jean and tee combo.
Perfect for outdoor dining, waiting it out at the kids sport training sessions and lazy afternoon picnics.
Postie Mini Houndstooth Wrap $17
Check out the autumn range and more at Postie Plus, Novo Shoes, Sassys, Sole Addiction. 
Autumn ready skin and hair
This time of year is the ideal time to review your skincare needs too, particularly if your skin and hair is sun battered and stressed. Our beauty clinics and hairdressers look forward to helping you be Autumn ready.
Happy Autumn Shopping!
– Ormiston Town Centre.