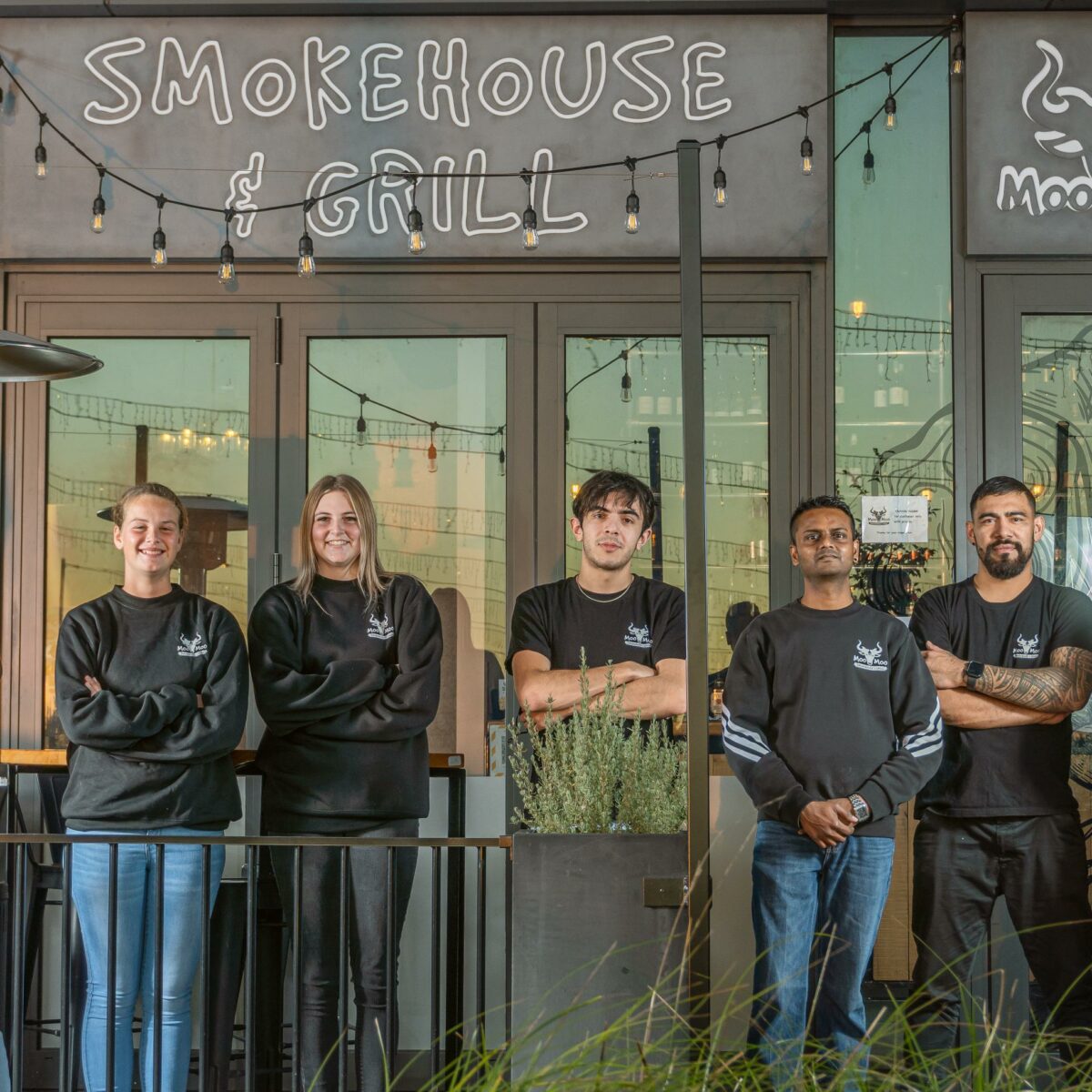 Meet the Retailer: Moo Moo Smokehouse
Meet Marc Paul from Moo Moo Smokehouse.
Q: Tell us about Moo Moo Smokehouse
At Moo Moo we take BBQ very seriously.
Specialising in all things BBQ – brisket, short ribs, pulled pork, lamb, sausages and specialised steaks – we use quality meats that just taste better.
All our meats are smoked on site at Ormiston in an offset Smoker, with a team of professional pitmasters.
We carefully blend woods such as Oak, Pohutukawa, Manuka, Kanuka to build that perfect smoke profile and unlock flavour. We use the best seasonings, creating blends of hand mixed spices and herbs from around the world.
Our dream is to serve up delicious meat. We love what we do and we love seeing customers take that first bite.
Q: Tell us about your background and how you came to own Moo Moo Smokehouse
I'm a Diesel Mechanic by trade, now a NZ Fleet manager. I've been working in the heavy vehicles industry and in fast paced challenging logistics environments for the last 21 years.
I've always had a passion for low n slow BBQ, and have had a dream of owning a restaurant and bar.
Q: What's your most popular dish item?
Our ebony black angus brisket is our most popular menu item.
Brisket is naturally tough, chewy, and leathery but our pitmasters smoke the brisket for 12 hours, it's deliciously juicy and so tender it flakes like salmon.
If that doesn't sound like you, you can't go wrong with a plate of spicy buffalo chicken nibbles, perfect with friends and a round of cold beers.
We have also added game meats like Venison Denver, Kangaroo rump steak and Ostrich back fillet to the menu in which they are all smoked and reverse seared.
Q: What can people expect when they walk into your restaurant?
We want all of our customers to feel at home, we strive to create a pleasant and comfortable atmosphere without unwanted disturbances.
Top that off with quick and efficient service, you can always count on a warm welcome and focused attention from our staff.
Q: What's something interesting about BBQ?
BBQ has such regional variety throughout America.
At its heart 'American BBQ' is basically the cooking of meats slowly and at a low temperature. What we would consider the 'tougher' cuts of meat are smoked till tender and served with sauces ranging from sweet and spicy to tart and tangy.
While 'low and slow' is the national anthem, the flavour notes found in bbq will vary by region.
At Moo Moo we break down the different types of barbecue so you can travel through each region's culinary flavours and BBQ traditions; although we specialise in Texan style BBQ.
Q: What's the trick to good BBQ cooking?
Keep the temperature right and use a mop sauce.
Mop sauces are usually vinegar, apple cider, tomato juice, or beer based sauces, which is used to baste meats to add flavour and keep the meat moist and tender.
Meet Marc and the team at Moo Moo Smokehouse, best accessible via The Market Carpark.