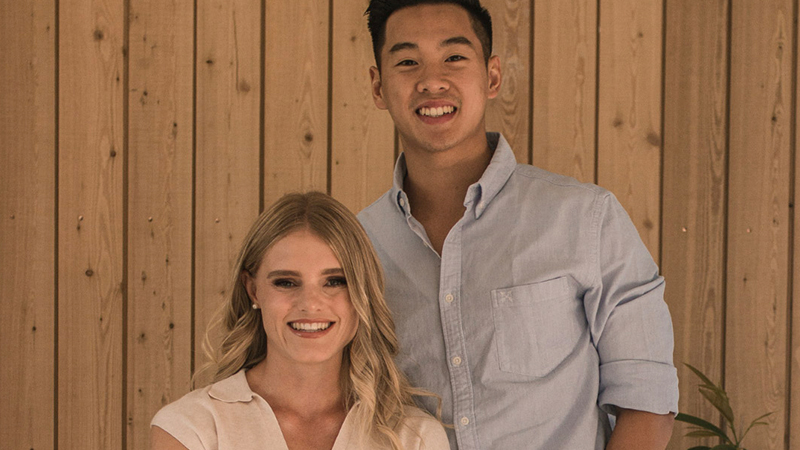 Meet The Retailer: Ormiston Family Chiropractic
We were lucky enough to chat with Dr. Samantha, one half of the dynamic duo that make up the team behind Ormiston Family Chiropractic.
True locals and now caring for our Ormiston community, we talked to Dr. Samantha about spinal care, taking charge of our own health and the importance of community to their practice.
Have a read of our interview below!
1. Tell us about your practice?
We started Ormiston Family Chiropractic with a purpose, we wanted a world full of people living as the best versions of themselves. Chiropractic care is all about helping people to restore and proactively heal throughout their life.
Each day in the practice we start with a pre-shift meeting; we play an upbeat song, revise our vision for the practice and make sure that all the staff are in a mindset to serve the members of our community in the best way possible.
2. Who should visit a chiropractor?
In short: everyone. If you have a spine you need to get it checked!
We welcome everyone, from our youngest new-borns right to our seniors, we all have stressors in our lives that can impact our spinal wellness without even realising it.
We firmly believe that there's lots we can do to support all types of patients, but we're really focused on helping babies and children. We believe that proactive health is an investment and as a whole we'd like health care to stop fixing broken adults, it all starts with healthy children.
4. Why did you choose Ormiston Town Centre?
We're Ormiston locals, we met in high school and grew up in Flatbush, so we've watched the community develop. We saw the potential of Ormiston and we wanted to be a part of that.
When we looked at the town centre plans, we felt it had been designed in a more urban modern way, only really present in the CBD. We wanted to bring the same standard of service to our amazing community in East Auckland.
5. What do your customers love about your practice and why do they return?
It's in the name – Family.
We see our East Auckland community as our extended family. And without family support we would be nowhere, we give our all and our patients feel that.
We've worked hard to make our practice feel warm and comfortable. We didn't want it to feel like a doctor's practice which can be cold, uninviting and produce a lot of anxiety; instead you'll notice soothing colours and inviting furnishings.
6. Ideal way to spend your day off?
We definitely love starting the day off with a big workout, then heading to the beach. We love all things food, so our ideal day off would end in Korean BBQ and Asian desserts.
7. Words of wisdom you live by?
The squeaky wheel gets the oil. When dealing with your health care, you need to be vocal and actively seek a health care provider that is right for you. Nobody else lives in your body or experiences life like you, so when it comes to your health care, be involved.
3. What are common misconceptions about chiropractic care?
'Chiropractic care is only for people with back pain'.
Your spine houses the most important organ in your body – your spinal cord. It allows messages to be sent from the brain to the body and back. If your spine isn't working at its best, it impacts your body's ability to receive accurate messages, impacting your health and wellbeing.
8. Fun fact?
Did you know that only about 10% of our nerves feel pain? It's really important to have regular spine checks, so you can check in on how the other 90% nerves are working.
If you're interested in a consultation or spinal check-up, head to https://ormistonchiropractic.co.nz to book today.
Ormiston Family Chiropractic are located on Level 1, enter the lobby located off The Market Carpark.