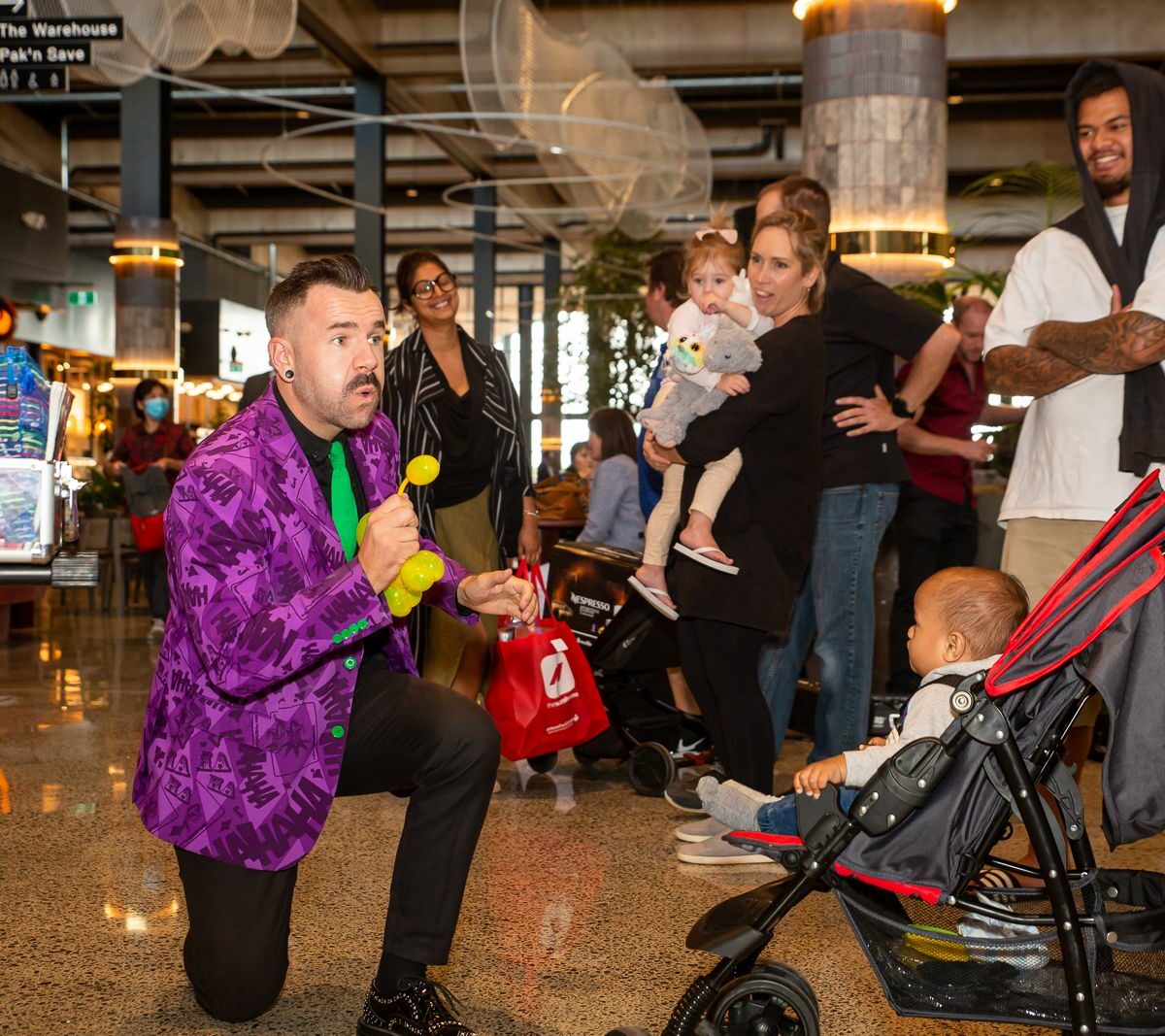 Ormiston Town Centre Celebrates First Anniversary
This week 21 – 27 March Ormiston Town Centre is celebrating one year since the doors opened with a week of family entertainment, including balloon twisting, fun activities, prizes to be won and store offers.
Ormiston Town Centre Marketing Manager Joanne Ling says the celebrations are a chance to acknowledge all that has been achieved at Ormiston Town Centre over the past year and showcase the unique and passionate community that Ormiston Town Centre has become.
"This is an opportunity to celebrate the success of the retailers and tenants who have been with us from the start, as well as the exciting additions we've had in recent months," says Ling.
To thank Ormiston Town Centre customers for their continuous support for local business, customers who spend $25 or more from 21 – 27 March will go in the draw to win a $1000 Ormiston Town Centre Gift Card.
With birthday activities beginning Monday, members of the public are encouraged to visit The Eatery and snap a picture at the unique birthday photo wall installation, before collecting take-home craft packs.
Celebrations will culminate in a weekend of family-friendly activities, with balloon artists and entertainers, colouring and make-your-own wand crafting fun.
"With plenty of prizes to be won, activities to participate in, and offers to take advantage of, Ormiston Town Centre is your place to be this weekend," says Ling.
"It's hard to believe that we are approaching a year since opening the doors, and we have to thank the community and all stakeholders for the continued support" says Centre Manager Hannes Nel.
Customers can also shop and eat the week-long offers from retailers such as The Warehouse, HOYTS, The Coffee Club, Bird on a Wire, 2 Degrees, Christie's Jewellery, and fashion brands, Sassys and Sole Addiction.
Since opening on 25 March 2021, Ormiston Town Centre has significantly expanded its offering and welcomed more than 20 new stores and community-centered businesses including childcare, a dental clinic and veterinary practice.
"While we are excited to be celebrating a year of trade, we recognise that the past 12 months have been tough for our tenants and for the wider retail industry," says Bryce Morrin, General Manager Property of Ormiston Town Centre owner, Todd Property Group.
"With Auckland impacted by numerous COVID restrictions and lockdowns, this birthday we celebrate the tireless work put in by our tenants. This week is a celebration of their commitment and a milestone to be proud of."